Say No to Ice Dams and Frozen Pipes
(February 2021) Snow and ice can wreak havoc on a roof. Knowing how to identify and remove ice dams can help protect your roof and home from potential damage.  Read these tips to help prevent damage to our home. 
---
Coronavirus Preparedness
(March 2020) As the coronavirus situation continues to develop and dominate world headlines, these resources and tips from Philadelphia Insurance Companies outline steps that individuals and organizations can take to protect themselves.
Read More
---
Protecting Workers from Coronavirus
(February 2020) You may have questions about the recent outbreak of Coronavirus (COVID-19). This article outlines how to protect your employees.
Read More
---
Cyber Security Planning Simplified
(December 2019) Cyber Security Planning shouldn't be overwhelming. Follow these steps to get you and your business on the right track.
Read More
---
Changing Insurance Needs
(August 2019) Sending a child off to college is a significant milestone. As you prepare for the start of the semester, you should consider how your insurance needs may change with your son or daughter away at school.
Read More
---
Vacation Tips to Keep Your Home Safe
(July 2019) Ten Tips to Keep Your Home Safe While You're Away
When preparing for vacation, it's easy to overlook some basic home safety precautions. Keep these tips in mind to protect your home while you're away.
Read More
Tips to Make Your Halloween a Treat
(October 2018) As you and your family bring out the Halloween decorations and prepare for parties and trick-or-treaters, take time to evaluate the liability exposures associated with having guests on your property.
Keep the following tips in mind to ensure Halloween is safe and happy for your family and guests.
Read More
---
Nicole Grebloskie: Female Influencer, Fig Kennett Spring 2018 Issue
(April 2018) Nicole Grebloskie enjoys giving back and promoting community pride, vitality and partnerships so people can work together to create a great place to work, live, and play.
Read More
---
Holiday Fire Safety at Home
(December 2017) No one wants a fire, especially over the holidays. Check out these four common fire hazards and tips to avoid them.
Read More
---
Homeowners' Insurance & Pipe Line Projects
(June 2017) Mark Sammarone, CIC,CISR Vice President of Arthur Hall Insurance answers frequently asked questions about homeowners' insurance and gas pipeline projects.
Read More
---
PennDot Introduces New Traffic Signal in Pennsylvania
(March 2017) A safer and more efficient left turn signal has debuted in Chester County, Pocopson Township at the intersection of Pocopson Road and Route 52 – the Flashing Yellow Arrow – and will be coming to other intersections near you soon.
The flashing yellow arrow means YIELD to oncoming traffic and …Read More
---
No Change in Delaware Workers' Compensation Rates for 2017
(October 2016) As part of our ongoing effort to keep you informed of insurance industry changes and how those changes may affect you and your business, we are able to announce that workers' compensation rates in the state of Delaware will not increase in 2017.
The Department of Insurance and the Delaware…Read More
---
Nicole Grebloskie Stands Out in FIG Magazine
(September 2016) Arthur Hall Insurance congratulates agency Partner and Vice President of Personal Lines, Nicole Grebloskie who is featured in Fig Magazine's Kennett Square Fall 2016 issue. Nicole is no stranger to volunteering in her local community. Her belief in giving back fuels her efforts to develop new events and activities attracting families and businesses to her own small town. Way to go, Nicole! Giving back and community involvement are something of which to be proud.
Read Nicole's feature here; http://figkennett.com/giving-back-nicole-grebloskie
If you would like a copy of this Fig Kennett Square edition, please stop into our West Chester office.

---
Back to School Bus Safety
Keep Kids Safe With These School Bus Safety Tips
(September 2016) It's that time of year again…schools are gearing up for fall and that means more traffic and school buses filled with children on the roads.
Now is a good time for parents to remind children of these safety rules while at the bus stop and on the bus….Read More
---
FIG Magazine West Chester Edition, Summer 2016 Features Tracy Sammarone
(July 2016) Arthur Hall Insurance believes in the power of community. We are proud of our very own Tracy Sammarone who is featured in the summer issue of Fig Magazine – West Chester for her dedicated work with West Chester's Downtown Foundation…Read More
---
Ride-Sharing May Not Give You A Lift
(July 2016) Recently, while visiting the city with my twenty-something daughter, I dared to experience my first ride-sharing venture. Admittedly, I was a bit leery but anxious to learn what these ride-sharing companies were all about. So I let her take charge, tap into her smartphone and call up a quick ride around town to get to…Read More
---
Business Continuity and Disaster Recovery Planning
(May 2016) Why do I need a business continuity plan?  In today's world, a disruption in business operations could occur at any time. More importantly, it can occur to any business unit and function, whether it be a loss of a physical location from a flood or tornado to a man-made event such as a cyber-attack. Proactively planning for a suspension of operations now…
Read More
---
Ten Tips to Discourage Theft
(April 2016) We may not think about it every day, but potential thieves could be watching and waiting for the opportunity to break into your home.
Check your home and follow these tips to keep thieves out…Read More
---
Jewelry Care and Protection
(February 2016) Have you recently added a precious heirloom or new piece of jewelry to your collection? Whether it's old or new, be sure to protect your valuables.
Jewelry Care – Protect your Jewelry from Damage
Damage Prevention – Store jewelry items separately in a soft cloth. Your jeweler will often have fabric pouches for this purpose. Do not twist or bend semi-rigid chains as this can cause permanent damage…Read More
---
Workers' Compensation – Is Your Protection Package Adequate?
(February 2016) Is your business headquartered in one state, but occasionally conducts business operations in other neighboring states? Operating a business in the Delaware Valley inevitably leads to employees working, living, or traveling in Pennsylvania, New Jersey, and Delaware. One of many unique risks confronting businesses is how workers' compensation coverage corresponds to…Read More
What is Business Income Insurance?
(November 2015) What is Business Income Insurance and does your business have the appropriate coverage in place?
Could your business survive a shut-down of operations related to an insurance loss?
If so, how long…Read More
---
Commercial Property Flood Policies Ready For Big Changes
(October, 2015) FEMA recently announced regulatory changes set to impact non-residential building policyholders starting with 11/1/2015 renewals.
• All non-residential policy holders will now be required to verify the …Read More
---
(September, 2015)Arthur Hall Insurance has added Facebook and LinkedIn pages to better communicate with our clients.
We invite you to join us as we explore this new method of communication.
If you already have a Facebook or LinkedIn account, we encourage you to "LIKE" us on Facebook
and/or "VIEW OUR PROFILE" and follow us on LinkedIn.
In today's fast-paced technological world, time and information are important. Using these new social media services will allow us to more easily and quickly provide you with news and updates on a variety of insurance topics and industry related information.
If you don't have Facebook or LinkedIn accounts, don't worry, we will also be communicating with you via our regular email announcements.
---
Guessing On Property Limits Could Cost You
Are Your property limits adequate?
(July, 2015) Determining the correct property limit can be a difficult task, but it is an important consideration when evaluating your insurance program. Defining accurate limits, including the proper endorsements and structuring policies to match your needs are key to establishing an appropriate program.
Here are some critical items to think about when evaluating…Read More
---
Cyber Risk Reality
(June, 2015) We all have heard the stories about cyber-crimes, stolen information, and the sensational events after a breach where someone's life has been turned on end from their identity being stolen. As individuals we need to do what we can to protect ourselves. That includes…Read More
---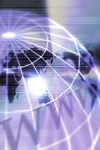 (May,2015) Recently an insurance company executive when speaking on Cyber Liability was quoted,
"There are two types of businesses when you discuss Cyber Liability risk…those that have been breached and those that have been breached and simply are unaware."
We believe cyber risk is…Read More
---
Contract Reviews March 12,2015 – Why would an Insurance Agent ask to review our Contracts or Lease?
The Account Executives and Account Managers at Arthur Hall Insurance often get this question from our clients and prospects as we undergo our 6 step Risk Management process. The better question would be, "Why is this the first time you're being asked this question by an insurance professional?" Buried into contracts, leases and memorandums of understanding are….Read More
---
Ride Share Chamber Chatter Sep Oct 2014 Mark Sammarone provides an update on the state of Ride Share apps and service, and weaves in some important considerations as it relates to making sure your insurances keeps up with the technology.  The Article was published in the September 2014 Chamber Chatter newsletter of the Greater West Chester Chamber of Commerce.
---
February 2014 – County Lines Magazine, "Protecting the Castle, Special Homes Need Special Protection"
© 2021 Arthur C. Hall, Inc.