Building a better community, one good cause at a time
Arthur Hall Insurance has been a strong presence in the community for more than 50 years. We are active stewards, dedicated to supporting local businesses, neighbors and charitable organizations to the best of our ability. We believe in the importance of shared responsibility and take serious our role in improving the future for us all.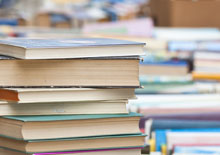 The value of an education appreciates forever.
Arthur Hall Insurance is proud to partner with the West Chester University Foundation in support of the 2020 Presidential Scholarship Gala.

In light of the COVID-19 crisis, Arthur Hall Insurance has redirected these funds to the WCU Student Emergency Aid Fund to assist students and lessen the burden of the pandemic on student success.
True value is more than sentimental.
Arthur Hall Insurance is proud to support the 2020 Chester County Historical Society's Antiques Show.